Summer Shape Up is like going on a vacation. All your best friends are there. So summery and fun. Beach vibes going strong. You definitely need a smoothie bowl recipe to get on your level.
Meet Piña Colada overnight oats! Healthy fats check. Protein check. Complex carbs check. Start your day feeling easy breezy beautiful, babe.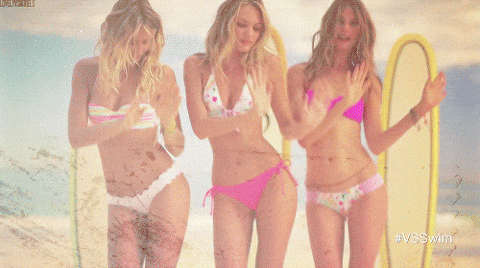 Pina Colada Overnight Oats
Ingredients:
2 cups uncooked old fashioned rolled oats
2 cups plain Greek yogurt
1 cup REAL coconut milk (I used full fat, but you can use low fat as well)
1 cup almond or cashew milk
2 Tbs organic honey
1/2 pineapple, diced
Shredded coconut (optional)
Instructions:
Mix all ingredients together in a large bowl. Divid into 4 airtight containers and place in the fridge, you guessed it, overnight. Enjoy your oats cold or warmed and top with more pineapple and shredded coconut! 
+ if you loved this recipe, you'd love the Guiltless Nutrition Guide 😏 Just saying. Hundreds of recipes and healthy versions of your faves. Enjoy your breakfast, getaway, babe!