Healthy brunch. We love brunch.
LSF-Approved Brunch Tips
But brunch can be a calorie bomb and a half, especially when those bottomless mimosas get rolling. Don't worry though, you know we're not about to say to give up brunch. We're here for you, girl and we've got brunch hacks for days… aka easy swaps or additions to put into the mix so you can always say YES to brunch.
10 Easy Ways to Make Brunch LSF Approved
CHUG water before you get down on the mimosas…
…or any alcoholic bev, really. Not only will it help you recover from any potential day drinking side effects, but also, the water will make sure you're hydrated and don't overeat. So often we think we're hungry when we're actually just thirsty! ??Join our hydration challengegoing on all week to see how much water can do for your appetite…it's CRAZY.
While we're at it, skip the OJ.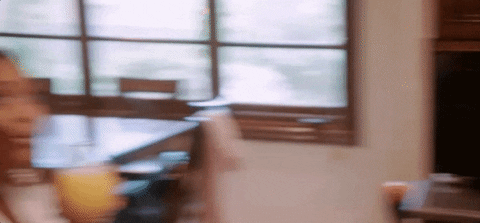 It's just extra sugar and we all are really there for the bubbly anyway! ?
Splitting is your real BFF.
Get the healthy, savory dish and split that sugary, fried option with all your girls! We promise that just one or two bites of that sweet dish satisfies your craving, and you won't feel obligated to eat it all since you ordered it (and are paying for it)!
Sauces on the side.
Always. That goes for dressings, hollandaise, all that jazz. It helpsyoucontrol the portion… plus, if you've got leftovers, they won't get all gross. Win-win!
Protein + veggies = match made in heaven
If you're not getting protein and veggies in your meal, you're doing it wrong! Sure, chicken & waffles can be delicious, but can we talk about calorie overload!? Woah. Pick the one you know your body is craving and will fuel your day! Katie's loves thebrunch nachoswith added kale or spinach to get the veggies going!(And you canalwayssplit those chicken & waffles with your girls… see tip 3!)
Sub fruit for hash browns.
You might be thinking, but isnt' fruit sugar!? Any nutritious value that potatoes have is basically zapped the way they're prepared at brunch, so opt for fruit. Well, sure. But it's natural sugar but it's also water-rich and full of nutrients and fiber. Plus, it's a helluva lot better than those empty calories you'll get in greasy, fried potatoes!!!
Hold the cheese!
Omelettes seem healthy, but with all that cheese….just, no. Seriously, it doesn't need it and you could save over 100 calories! If you feel it needs a little more pizazz, just add some more veggies and a douse of hot sauce (Katie's fave!) and you're good to go! ?
Lean meat FTW
We all have a soft spot for bacon, but it's basically, well, terrible for ya. So learn to love a less-fatty option like turkey bacon or chicken sausage… fewer calories and saturated fats but also super yummy.
Add a side of veggies!
Thing like broccoli, spinach, and zucchini are great for you and they help fill you up so you don't overdo it on the other not-so-great stuff!?
Eat before you go.
Hear us out! We usually arestarvingby the time brunch rolls around so we go crazy when we order. Then we overeat… whether we want to or not, because we just ordered half the menu. So, have a little somethin' before you brunch. Whether that's a smart breakfast when you wake up, or a few party muffinsbefore you head out the door… don't arrive on the edge of starvation!
Brunch is totally do-able in a #LiveGuiltlessway, and at Team LSF, we're here for it! Like, seriously, can weekday brunch be a thing?! Asking for a friend…
So, what are your fave go-to's at brunch? How are you going to healthify them this weekend when you go out with your girls? Let us know below and be sure to tag us on IGwith your drool-worthy #brunchgoals