Mothers day plans. Uh, Mother's Day is in five days.
Yep.
We're guessing you haven't exactly *nailed down* your Mother's Day reservations yet. Because….same?
So we thought we might throw out some ideas that are sure to please. Whether your mom is a fitness junkie like you, or more into the shopping/cocktails situation, you can stop stressing babe.
Oh and, ICYMI: We sent out an email with ourfave Mother's Day gifts for the special mama in your life! Sign up to receive daily workouts and exclusive tips. Sign up here.
Treat your mama to a day as special as she is!?
If your mom is at fitness level 10/10…
Treat her to a Fitness Class and Matcha!?
What's your mama into? Spin? Barre? Yoga? Whatever she's into… treat her to a class! Get your sweat on together — nothing bonds you quite like sharing a sweat sesh, amirite!? Or if you want to keep it closer to home, bring the class to her! Yoga, Barre, or full body HIIT… they're all on LSF YouTube.
After you sweat it out (and stretch it out!), toast her over a matcha latteor whip her up an acai bowl! Sure, you could head out to your fave cafe, or whip up one on your own! The beauty of making it yourself is that you not only show mama you care, but also you control the ingredients! Here's the best post-workout matcha latte (protein packed!) fuel!
If your mom kinda likes exercise, but really loves spending time with you…
Take a Hike. And a Picnic!?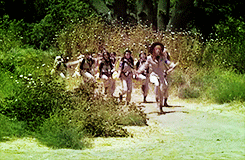 Lace upthem shoes and head out to Mother Nature withyourmother! Breathe in the fresh air, share how much you appreciate her, and just enjoy the scenery and the company. Life gets busy, and sometimes we don't get to spend as much time with your mom as you'd like, so soak it in while you can! Here are our best tips for taking a hikeso you can have the best day with your best girl!
Pack a healthy picnic to fuel your hike and treat your mom to a meal outdoors. Some of my fave snacks are hereand here. And, of course, there'stonsmore in the HBMPand Guiltless Nutrition Guide.
If your mom is new to the workout thing…
Shop 'til ya Drop followed by Healthy Cocktails!?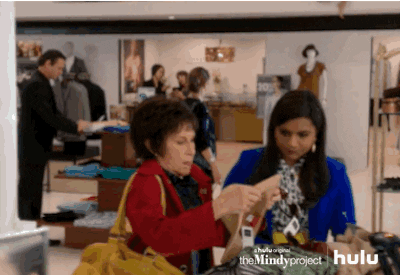 Pop on something cute — could be a cute summer dress or your fave athleisure (my fave gear is from Fabletics!) — and hit up some shops with your mama! Nothing better than some QT with mom and some retail therapy, right!? Treat her to something she wouldn't buy for herself, get your gab on, and your steps in… all at once! Win-win-WIN!?
After you? drop, grab a healthy cocktail! Either hit up a cute restaurant with a view (WELCOME, patio-season! We've been waiting for you!) and follow my tips for how to keep the cocktails deliciousandhealthy (ICYMI in your email: keep it clear, skip the syrups — choose muddled fresh fruit instead!), or bring mama home for a homemade cocktail. A few of my faves are the LSF Skinny Margand My Guilt-Free Go-To Cocktail!
Cheers to Your Mama!
However you choose to celebrate, make sure it's the special day shesodeserves! Let us know how you celebrate your mama on Insta! We always love to see you and the lady who made you as magical ?as you are!
And because we love you….here are some of our fave gifts.