Did you read your email today girl? B/c I got some news (and some PRIZES) for ya today…..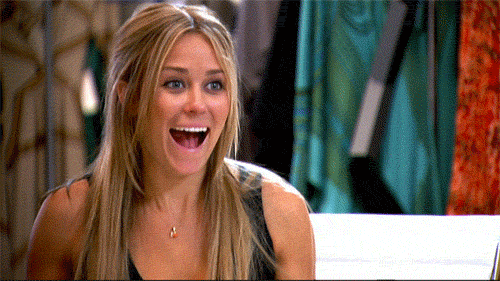 WE'RE EXTENDING SPRING SLIM DOWN!!!
The rumors are true. The hype is legit. You're over there, getting all sad because Spring Slim Down is already half way done, and we're like PSYCH! Spring Slim Down is gonna stick around a little bit longer (Yay!)
Why?Well, my dear LSF babe, because we still had TONS of girls signing up each and every day. And, we've been watching: you're absolutely slaying this challenge. You deserve one more week of motivation magic and workout vids to see even more changes before summer time gets here.
And if you think we're not about to give you some amazing extra prizes….you would be * all caps* WRONG. We've added (!) prizes into the mix to make that extra week worth your while. (And FYI, you don't HAVE to do the extra week to win! But like…….why wouldn't you want to?!!)
So…….you wanna know what you're gonna win and how to win it? Hit that scroll.
How to Win!
1.Take "Before" & "After picturesMake sure you put these pictures side by side and post them to Instagram by 5/11/18#TeamLSF #LSFprogress #LSFspringslimdown
2.Commit to your daily check-ins on InstagramWe want you checking in with #TeamLSF on the daily! Photos are the best way to get inspired, track your challenge progress and stay accountable to yourself and your team.
♥ Always tag @LoveSweatFitnessAND @TeamLSFand use the hashtags belowto make sure we see them!
#TeamLSF
#LSFSpringSlimDown
#Lovesweatfitness
3. Share Your Story!We will be sending out an email to you girls at the end of the challenge with some questions for you about your fitness journey. Answer the Q's and share your progress photos with Team LSF!
It's literally that easy to be entered! The team will be reviewing everything and announcing a winner the Week of May 14th!
Super Prize Me
You're working hard. You're checking in. But if you need a little something to fan the flame, you should know that the winner of the SSD is getting allllllllllllllllll uh dis (and girl, it's worth over $2000!)
Fabletics
The winner of the LSF Spring Slim Down is gonna get all the amazing athleisure she's ever dreamed of, courtesy of our FAVE, Fabletics. As a sidenote, if you're not signed up for Fabletics VIP…what are you doing!? More info here
Fitbit
To make the amazing Spring Slim Down changes LAST, we've got your back with a brand new fitbit Ionic. This baby stores music, health info, and basically has everything you need to make sure you're keeping it 100.
Beach Babe Swimwear
Ok so if you saw Katie's GRWMvideo before Coachella, you know she love love LOVES Beach Babe Swimwear. And we know you do too, because we saw every single one of your comments. We've got $150 just for YOU to get set for the summer, because duh- you deserve to show off your hottie body.
Nike
It's probably about time for some killer new kicks, am i right? But not just ANY kicks – we're customizing Katie's fave Nike Zoomsjust for YOU, so you never forget that LSF sparkle.
Vital Proteins
Basically we're giving you over $250 of straight beauty potion. You know we're obsessed, so we're spreading the Vital Proteinslove.
Love Sweat Fitness
Um hi, you're obviously an LSF BFF. So we're giving you all the LSF essentials (all new tanks! Get excited) plus the best water bottle EVERand our game-changing AF booty bands.
LSF Guides
You know we're setting you up with the full collection of LSF guides. You're getting the LSF Hot Body Sweat Guide, the LSF Hot Body Meal plan (of your choice), AND the Guiltless Nutrition Guide. Lose weight? Check. Build muscle? Check. Feel your very best insideandout? Check, check, check.
Loving Tan
Katie recently shared all the deets of her self-tanning routine, because we get about 1000 questions a day about it! Nothing goes better with new abs than a glowy tan, so you're getting the whole Loving Tan set-up. It's to-die.
Project Juice
You know when you wake up, and you really want a healthy breakfast, but you just don't get your booty ready in time to make one? No problemo, because Project Juiceis setting you up with $325 of pre-assembled smoothies 'Äì add liquid, blend, and GO- AND credit for pressed juices! Best part: they get delivered right to your door in a stay-cool package. It's like…really cool?
Urban Decay
It's full body makeover status, so we obvi need some amazing makeup for you. Katie's favorite eyeshadow, setting spray, brushes, and MORE are coming at you from our pals over at Urban Decay. Try not to swoon too hard??
Are you DEAD? Can you EVEN???? Told ya we had some amazing prizes up our sleeves. And we're not even sure we won't add some extra surprises into the mix! So if you were dragging your feet at the idea of doing this challenge another week…this lineup of prizes should get your head right back into the game.And if you're STILLnot signed up for the Spring Slim Down Challenge? Well first of all, you must be crazy….but second of all, that's the whole reason we're extending this thing! Go sign up herelike…immediately. For real. Go now.
How could you pass this up?!!!