weekly workout. weekly workout. You crushed the Refresh in 21 challenge! Moving on to bigger and better things. Thank u, next.
…especially because now you have some incredible new healthy habits!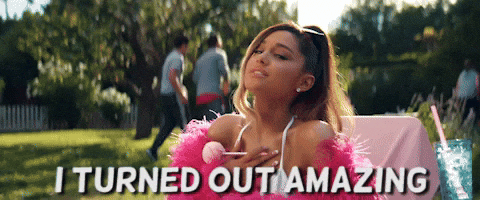 Time to put yourself to the test. Did you transform how you wanted to? Do you feel equipped for 2019? If no, time to find a game plan. If yes, encourage another LSF babe!We are going to make it through this transition with flying colors.
Oh, and don't forget! The LSF Daily 10 are the three moves you see under each day of the week. So grab your booty bandsand get ready to do 3 sets of each move to complete your +/-10 minute workout.All the deets on it here.
Let's get it?
BOOTY
Each Move x10 / Each Side| Repeat x3 (10 minutes)
OR
HBSGLegs & Booty Workout + LSF Daily 10
Bridge Hip Lifts — Inner Thigh Lifts — Grand Pli√© Jacks
#LSFMadeItMonday:
I'm not crying, you're crying. We're sad it's over, but GUYS, hold on to your booty bands, cause we've got some BIG things planned. Share your goals for the week and tag a babe or two to hold you accountable.
ABS
Each Move x10 / Each Side| Repeat x3 (10 minutes) + Belly Pooch Vid
OR
HBSGArms + Abs Workout + LSF Daily 10
Heel Taps — Side Plank Elbow Tap — Leg Circles
#LSFRollCall:
Treat yo'self Tuesday! Get all those healthy fats and fiber with the new LSF Hanger Bombs.